◈ HP Professional Email Template for OpenCart
This extension will automatically revamp your default OpenCart email template.
Turn it into more beautiful and editable one.
Apply to all email templates on OpenCart system
Email template editable for all order status and all OpenCart system email.
◈ Key Benefits
Automaticall maps all OpenCart email template, order status and system email
Beautiful and customizable email template in single page
Email based registration still provided along with email verification featured
Color scheme can be changed
Short codes for email template provided
Editable all system email template both subject and email content
Map all order status emails
Map all opencart system email
Email marketing features to increase sales
Customized footer section email template
Email template design
Color Scheme
Changable Banner Image
Shortcodes available for all email templates
much more, see below.
◈ Map all order status emails
Automatically map all order status email
Customize the contents of the email for each order status
Access system variables with available shortcodes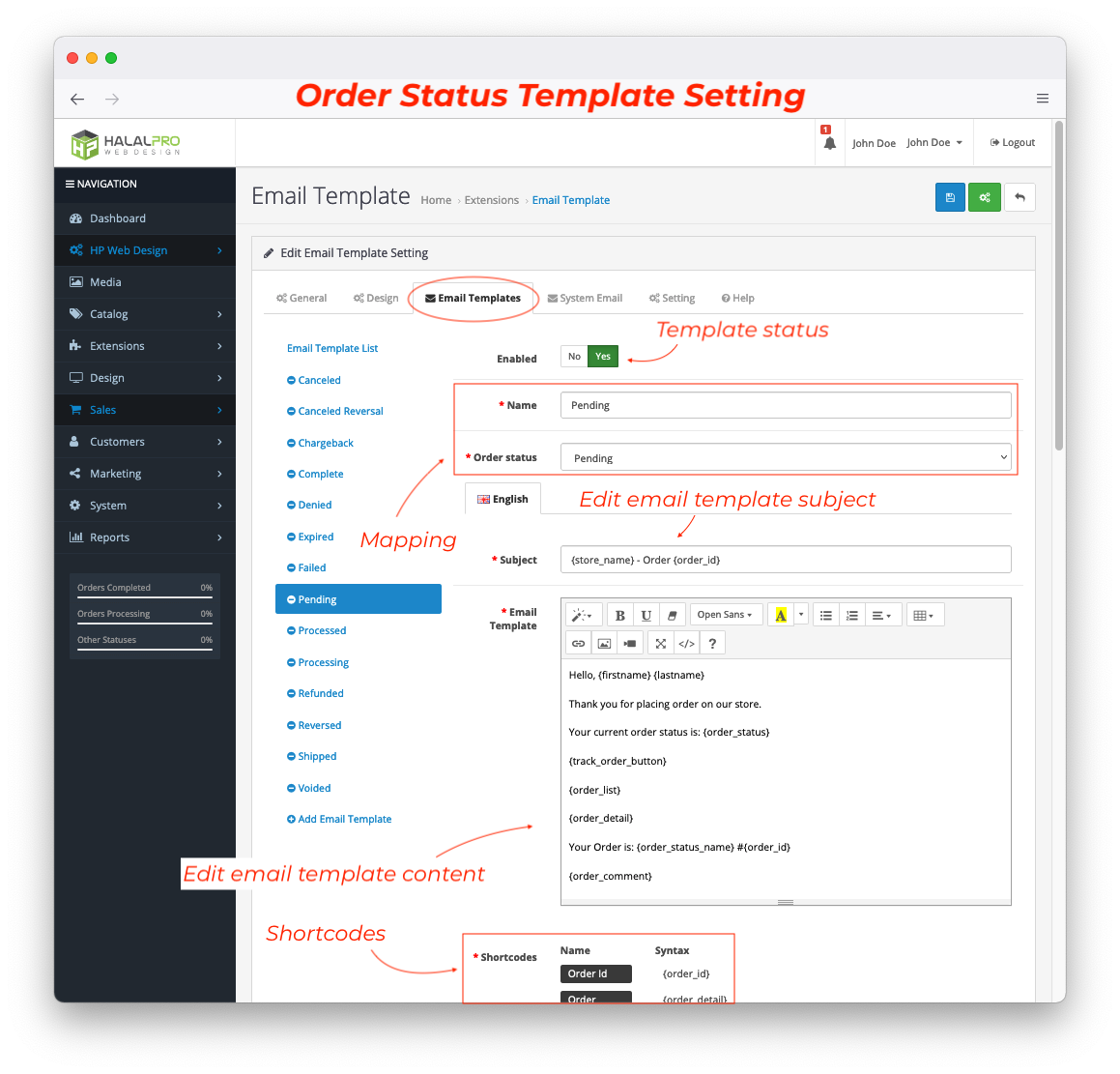 ◈ Map all opencart system email
Automatically map all system email
Customize email content for each system email
Access system variables with available shortcodes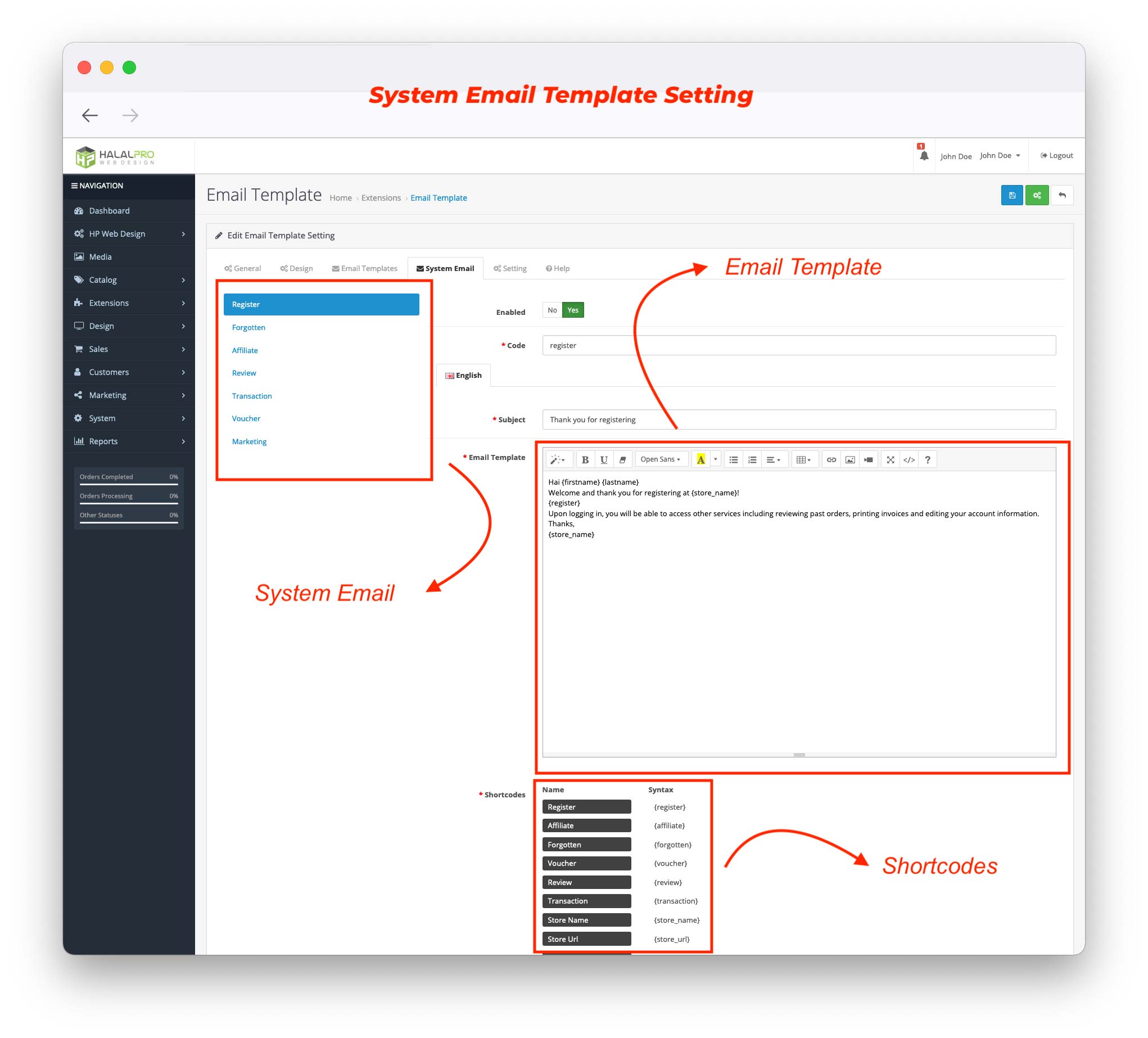 ◈ Email marketing features to increase sales
Automatically map all marketing email
Customize email content for each marketing email
Access system variables with available shortcodes
You can find buttons for sending follow ups and abandoned carts in the order list
So that email marketing can run automatically, you can also use a cronjob whose setup instructions have been provided on the settings page > advanced tab
◈ Email template design
Premade email template design provided
Customized footer section email template
Changable Banner Image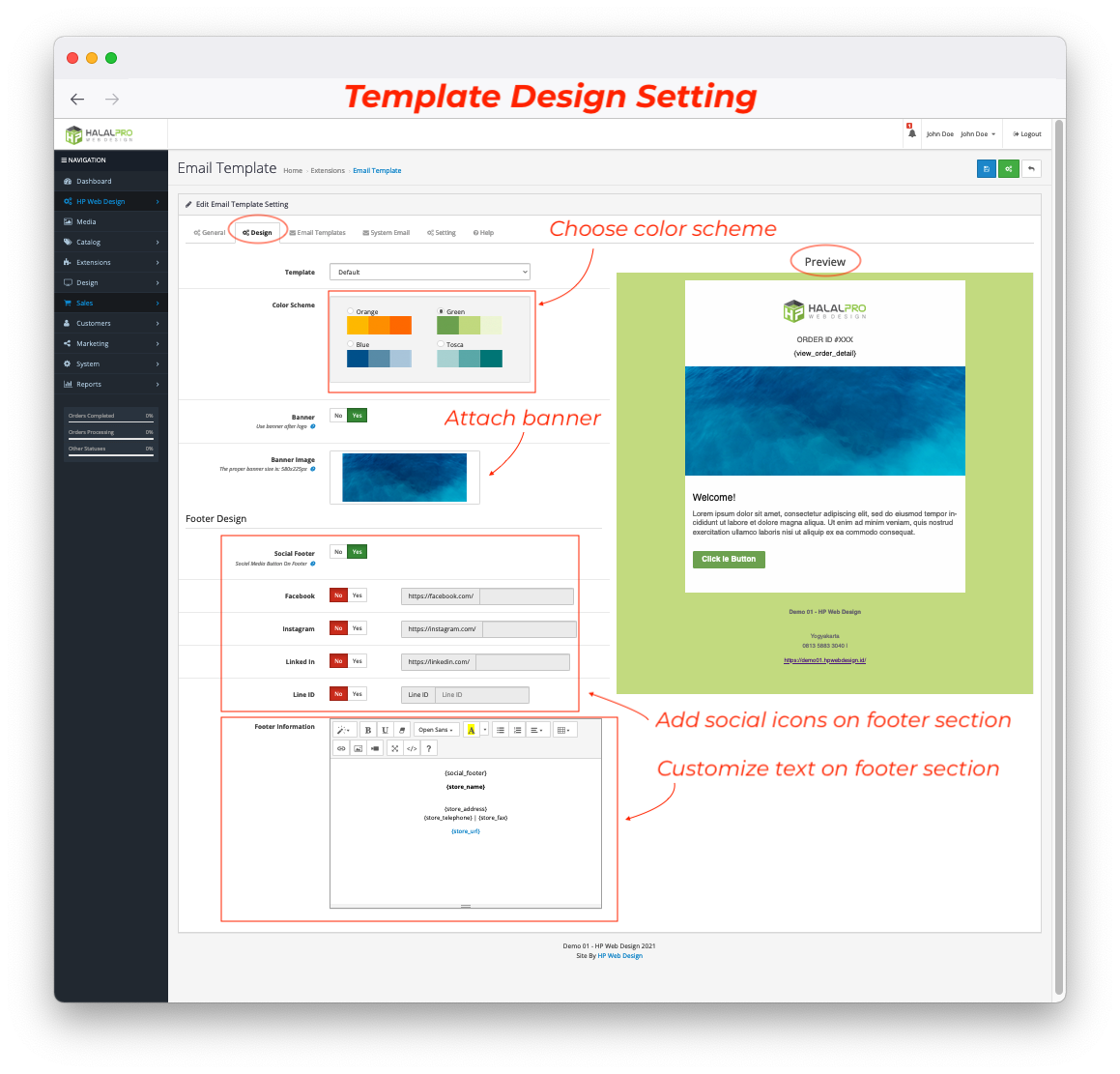 ◈ Sample order email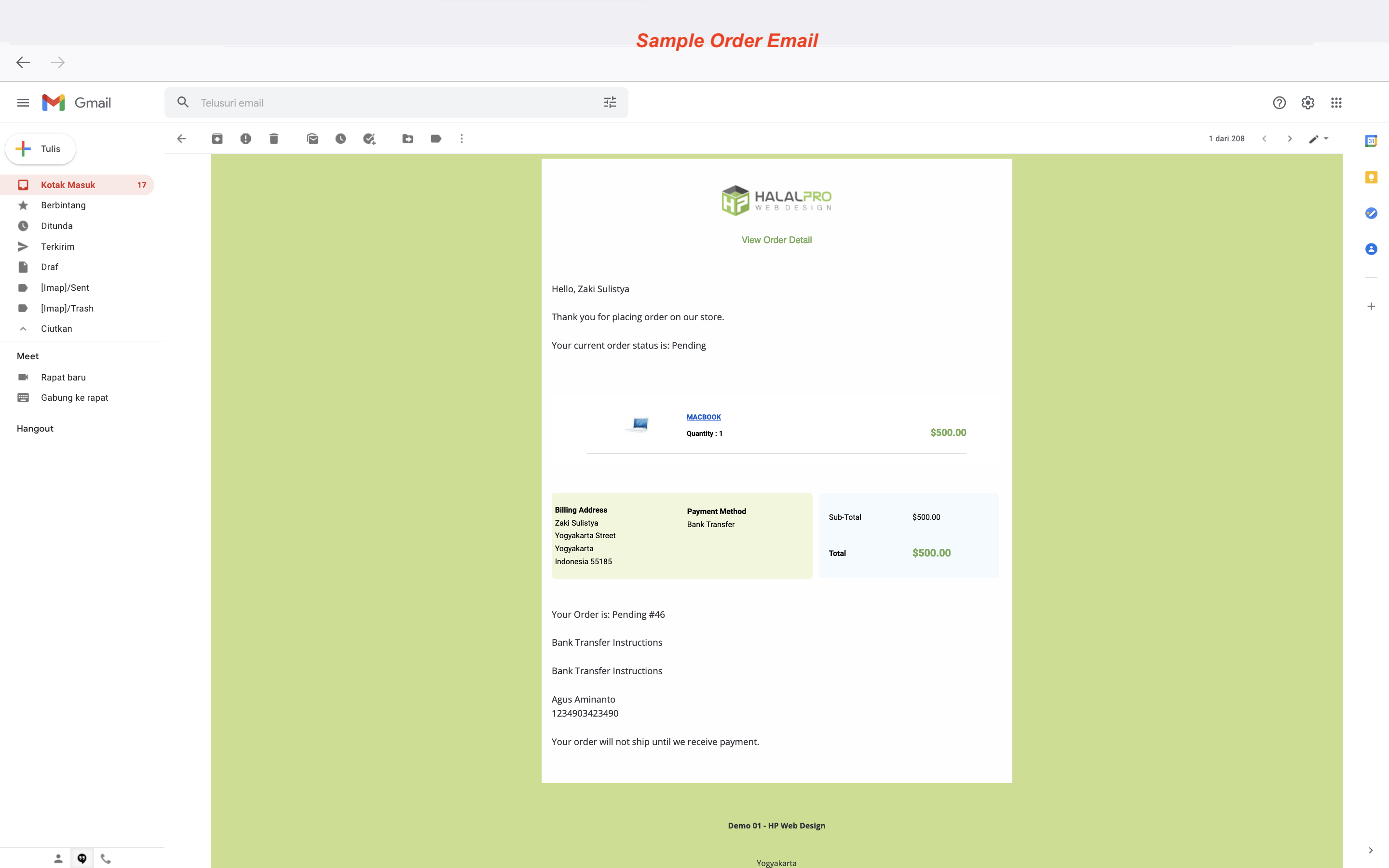 ◈ Much more

Try demo for complete feature insight
Specification
License

Single Domain License

Compatibility

3.0.3.8, 3.0.3.7, 3.0.3.6, 3.0.3.3, 3.0.3.2, 3.0.3.1, 3.0.3.0, 3.0.2.0, 3.0.1.3, 3.0.1.2, 3.0.1.1, 3.0.0.0

Documentation
Online Documentation
Multi-lingual Support

YES


Override Core Files

NO